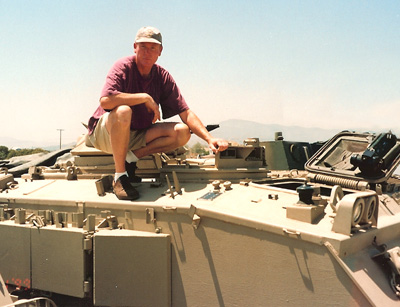 Vehicles:
Contrary to popular belief, the military is not all jeeps and tanks. Five-Star also stocks over 140 units, including humvees, tanks, ambulances, jeeps and trucks, motor cycles, artillery, troop transports, scout and staff cars, etc., as well as many unique and rare vehicles -- comprising the largest assemblage of military equipment available anywhere in the world.
Authenticity:
We take pride in the appearance of our vehicles, and maintain a comprehensive resource library to ensure vehicle authenticity. On request, we can also assist in securing hard-to-locate military accoutrements to add to the texture and fabric of the scene.
Reliability:
No less important than appearance is the mechanical reliability of our vehicles. It may look great, but what if it doesn't start, is delivered without fuel, overheats or sounds like a tractor? We understand that these kinds of delays are costly, and in the last fifteen years of service, we have not held up production for a single minute due to faulty equipment. That's the kind of quality and service you can expect with Five-Star.
Rates:
Without sacrificing quality, Five-Star is very competitive. We are happy to quote rates on an individual basis, and will negotiate discounts for extended rentals. Technical assistance and one driver/mechanic can be provided per rental location as part of our service.